In preparation for the 2017-2018 school year, the Board of Education is seeking the cooperation of parents/guardians in registering their child on the following dates.  Pre-registration is requested in order to provide the School District Administration the time to plan staffing to meet school needs.
Schools are open to take registration for Kindergarten from 9:00 a.m. to 12:00 p.m. and 1:00 p.m. to 3:00 p.m. between January 23, 2017 and March 9, 2017.
The School District will make every effort to place students who have registered by March 9, 2017 in their catchment area school.  Students registering after March 9, 2017 may not be granted place in their catchment area school.
To be eligibile for entry to school in September 2017 students must be five years of age on or before December 31, 2017.  A birth certificate, proof of immunization, a BC Care Card and parent/guardian proof of ordinarily resident will be required at the time of registration.
Acceptable documentation for evidence that parent/guardian is "ordinarily resident":
BCMSP (BC CareCard) coverage AND one item from the list of supporting documentation that follows; or
Valid BC Services Card (replacement for BC CareCard) AND one item from the list of supporting documentation that follows
Supporting documentation for evidence that parent/guardian is "ordinarily resident" (address must match the address listed on the Student's Registration & Verification Form):
Provincial Driver's License
Document indicating British Columbia resident (i.e. utility bill)
Proof of ownership of a dwelling or long-term lease or rental of a dwelling
A current income tax return filed as a BC resident
To register for Kindergarten classes, please register your child at your neighbourhood primary/elementary school as detailed in the CMSD82 Registration Procedures for Kindergarten – 2017-2018 School Year (click on link to open).  If you wish information on school boundaries, please contact any of the principals as listed in the CMSD82 2017-2018 Kindergarten Registration Procedures.
French Immersion Kindergarten and Grade One:
A student does not have to be of French origin to enrol in French Immersion.
Registration for French Immersion Kindergarten and Grade One takes place at schools indicated with an * as listed in the CMSD82 Registration Procedures for Kindergarten – 2017-2018 School Year (click on link to open).
Registration for French Immersion Grade One is for students presently attending Kindergarten in English, who would like to begin in the French Immersion Program.
CMSD82 New Student Registration & Cross Boundary Application – 2017-2018 School Year  (PDF Format)
School District 82 Policy 1030 outlines student attendance/catchment area procedures in accordance with Ministry of Education policies on Schools of Choice.  It is important that parents take note of specific deadlines defined within this policy and ensure the procedures listed below are followed:
Students must be registered at their catchment area school.
Cross Boundary/Out-of-Catchment Applications:  After registering at your catchment area school, applications must be received at your school of choice by February 24, 2017 for the 2017-2018 school year.
New In-Catchment Registrations:  Registrations will be received up to March 9, 2017 for new students including Kindergarten.  Applications received after this date will have to wait until school staffing is complete before receiving status of school enrolment.  Wait-listed students who are in catchment area may be moved as soon as space is available.
Confirmation of Cross Boundary Applications:  By the first Friday following school opening, or as soon as possible following this date, pending staffing allocations and school configurations.  Unsuccessful applicants may be held on a waiting list for the subsequent school year.  Parents/guardians applying for Cross Boundary status are advised the decisions related to Cross Boundary Applications may not be decided until the first week of school in the 2017-2018 school year.  Parents/guardians, therefore, must register first at their catchment area school.
Notification of In-Catchment:  Wait-listed in-catchment area students will be notified of their status for the school year as soon as possible or by the first Friday following school opening.
Definitions:
Cross Boundary/Out-of-Catchment Students:   Those students who do not live within the defined attendance areas for the school they wish to attend.
In-Catchment Students:   Those students who live in the attendance areas defined for each school.
Inquiries regarding catchment areas should be directed to the principal of the school.   For your convenience, provided below is the 2016-2017 CMSD82 School Principals Listing with contact numbers.
 CMSD82 2016-2017 School Principals Listing  (PDF format)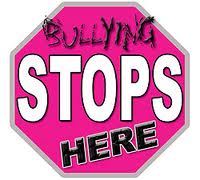 Wednesday, February 22nd is Day of Pink across British Columbia and Canada! 
Join thousands of students and staff across British Columbia to show your support for anti-bullying initiatives: wear the official anti-bullying colour, pink!
Pink Day started in 2007 when two Nova Scotia high school students decided to create a "Sea of Pink" to support a grade 9 boy who was called homophobic names when he wore a pink shirt to school.  See related story on CBC.ca website.   This day is now celebrated right across Canada.
A sea of pink in schools and communities will show BC's commitment to a safe and inclusive province that actively promotes respectful and kind behaviour among its citizens.
On February 22nd we encourage everyone to practice kindness.  Together we can end bullying!
For the information of parents, guardians and caregivers of CMSD82 students in Grades 4 an
d 7.
The Foundation Skills Assessment is an annual province-wide assessment of British Columbia students' academic skills, and provides a snapshot of how well BC students are learning foundation skills in Reading Comprehension, Writing, and Numeracy.
The main purpose of the assessment is to help the province, school districts, schools and school planning councils evaluate how well students are achieving basic skills, and make plans to improve student achievement.  FSA is designed and developed by British Columbia educators.  The skills assessed are linked to the provincial curriculum and provincial performance standards.
The assessment is administered annually to Grade 4 and 7 students in public and provincially funded independent schools.
FSA 2017 Assessment Administration Dates
Assessment Administration in Schools runs from:  January 9 to February 17, 2017
More information is available on the Ministry of Education's website at:
http://www2.gov.bc.ca/assets/gov/education/kindergarten-to-grade-12/teach/pdfs/assessment/fsabrochure.pdf
MOE/CMSD82 Community Meeting K-9 Student Progress Reporting, Nov. 28, 2016
(PDF Format Poster)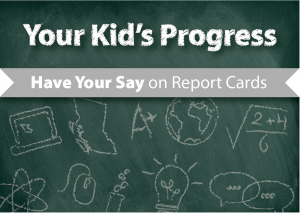 British Columbia's new school curriculum is making sure students are ready to succeed in our changing world. The Ministry of Education wants parents to share how they want to learn about their child's progress from Kindergarten to Grade 9. Together with educators, the government is developing a new reporting approach for students in Kindergarten to Grade 9, to give parents a deeper understanding of their child's progress at school. With new curriculum being implemented in B.C. classrooms this school year, the way student progress is reported must change too.
The Ministry's parent engagement on student reporting will run from October 2016 to February 28, 2017. There will be two primary ways for parents to be involved and have an opportunity to provide feedback on student reporting:
Online Feedback Forum at www.engage.gov.bc.ca/yourkidsprogress/ (information about changes to the curriculum, future of student reporting with a series of questions asking for parent feedback).
Community Sessions in 10 locations around the province including Terrace on November 28, 2016 hosted by Coast Mountains Board of Education School District 82.  The community meetings will be open-house style for the first two hours. Parents and interested community members can come in and learn more, talk to Ministry and school district staff, and then complete a feedback form. The last hour will be a Ministry facilitated design session specifically focused on the future of reporting student progress.
ATTEND THE COMMUNITY MEETING TO LEARN MORE
EVERYONE IS WELCOME!
DATE & TIME:  Monday, November 28, 2016, 5:00 p.m. to 8:00 p.m.
LOCATION:  Northwest Trades & Employment Training Centre,
3120 Highway 16 East, Terrace
(formerly Thornhill Junior Secondary School
https://goo.gl/maps/Mq3pZa8WxeR2)
Pre-registration or RSVP's are not required for the community meeting.
Light snacks and refreshments will be provided.
Please contact Carole Gagnon, CMSD82 Executive Assistant at (250) 638-4401 or carole.gagnon@cmsd.bc.ca, should you have questions regarding the Terrace Community Meeting.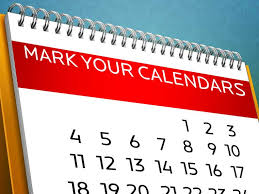 Notice of Aboriginal Enhancement Agreement Public Consultation Meetings, Terrace & Kitimat (PDF Format)
Coast Mountains Board of Education School District 82 is holding a series of Public Consultation Meetings to discuss student learning in our Terrace and Kitimat schools.  Of particular focus will be the success of our Aboriginal learners.
The Public Consultation Meetings will take place as follows:
Wednesday, December 9, 2015 – 6:30 p.m. to 8:30 p.m.
Suwilaawks Community School (Library) – Terrace
Tuesday, December 15, 2015 – 6:30 p.m. to 8:30 p.m.
Haisla Community School (Community Room) – Kitamaat Village
All members of the public are invited to attend.
A summary of feedback received from the Public Consultation Meetings will be provided to the District Aboriginal Education Committee for their consideration and review for the Aboriginal Enhancement Agreement.
For further information or to provide a written submission prior to the meeting, please contact:
Carole Gagnon, Executive Assistant that the Board of Education Office
Tel: (250) 638-4401 or 1-855-635-4931, Ext. 4401
Email: carole.gagnon@cmsd.bc.ca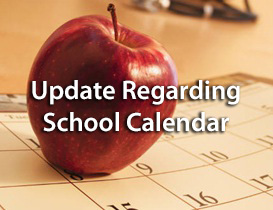 CMSD82 Amended 2015-2016 School Calendar & Backgrounder
CMSD82 Letter to Parents-Guardians re Amended 2015-2016 School Calendar
School districts across the province are involved in calendar amendments related to the new Ministry of Education Curriculum Implementation Plan that has recently been announced.  The Ministry of Education and the British Columbia Teachers' Federation (BCTF), supported by provincial partners in education, announced a plan to support the implementation of the new curriculum.
As part of this plan, school districts have been asked to add 10 hours of non-instructional time to this school year which will reduce instructional hours equivalent to two regular school days.  The time will be provided for teachers to familiarize themselves with the new curriculum and to plan for its implementation in the coming year.
Coast Mountains School District in collaboration with the Coast Mountain Teachers' Federation has selected Friday, January 15, 2016 and Friday, April 29, 2016 as the two non-instructional training days.  Both days were selected with a mind to minimizing the impact on families and student learning.
On November 25, 2015 the Board of Education approved a motion to amend the 2015-2016 School Calendar reflecting Friday, January 15, 2016 and Friday, April 29, 2016 as non-instructional days.  The addition of these two non-instructional days will support Coast Mountains School District's teachers as they learn the new Ministry of Education curriculum.  For clarity, students will not attend school on January 15 and April 29, 2016.  Please view the amended 2015-2016 School Calendar as provided above.
In response to the rapidly changing world that students are entering, the new Ministry of Education curriculum is being redesigned to help teachers create learning environments that are both engaging and personalized for students.  The redesigned curriculum focuses on core competencies, essential learning and literacy and numeracy foundations.  More information for parents can be found at https://curriculum.gov.bc.ca.
We are looking forward to the exciting times ahead in our classrooms as we help our students succeed in this changing world.
Sincerely,
Katherine McIntosh
Superintendent of Schools
Should you have questions or require additional information, please contact Carole Gagnon, Executive Assistant at the Board of Education Office as follows:
Tel:  (250) 638-4401 or Toll Free 1-855-635-4931, Local 4401
Fax: 1-888-290-4786
Email:  carole.gagnon@cmsd.bc.ca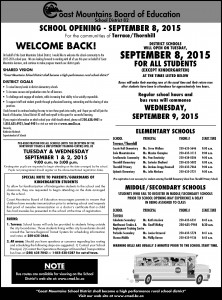 Click link below to see the enlarged version with bus routes included:
2015-2016 CMSD82 Return to School Message – Terrace-Thornhill

Once again, our students and staff have worked really hard this year to build reading skills at Uplands.  And what gains children are making!  So exciting!  Summer is a break from school but we shouldn't think of it as a break from reading.  Along with time outdoors, exercise and healthy eating, reading should be part of our daily routines.  Here are some suggestions for reading at home.
Your child will be coming home with a Prevent the Summer Slide certificate.  They can use this to record 6 of the books they read or have read to them.  When they return it at the beginning of September, they will get to participate in a school summer reading fun time.  Below is a copy of the certificate in case yours gets misplaced.
Uplands Summer Slide certificate
Happy Reading!
Uplands Elementary School offers viewers an opportunity to subscribe; this lets you receive any new postings directly to your email. It's a great way to stay up to date on what's happening in the school!
How to Subscribe via Email
The simplest way to subscribe is via e-mail. Here's how.
1. Click on the 'subscribe' icon in the sidebar. That will open a new window to the subscription page to Feedburner, the delivery system I use. (It's safe and spam-free.)
2. Enter your e-mail address in the space indicated.
3. Enter the characters for the anti-spam word identification in the box below that.
4. Hit enter.
5. An confirmation e-mail will be sent to your inbox to verify that you really want to subscribe. Click on the confirmation link inside the e-mail, and your subscription is complete. Any new content will appear in your inbox once a day.
Note: If your spam filters are set to high, double check your spam folder in case the confirmation e-mail ends up there